Image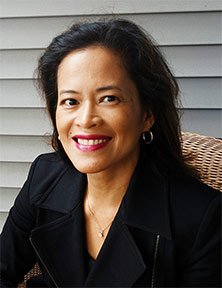 Assistant Professor
Business, Management and Marketing
Email: mbustillobooth@pierce.ctc.edu
Phone: 253-964-6367
Website: Pierce College Business Department
"The strongest oak of the forest is not the one that is protected from the storm and hidden from the sun. It's the one that stands in the open where it is compelled to struggle for its existence against the winds and rains and the scorching sun." (Napoleon Hill)
Education
Foster School of Business - University of Washington, Seattle, WA
Master of Business Administration
Executive MBA Program
Pacific Lutheran University, Tacoma, WA
Master of Arts in Education
Emphasis: Urban Learners
Evans School of Public Affairs - University of Washington, Seattle, WA
Master of Business Public Administration
Emphasis: Education and Social Policy
University of Washington, Seattle, WA
Bachelor of Arts in Comparative History of Ideas
Experience
Prof. Bustillo-Booth has over 20 years of experience in the public and private sectors. She was a business owner of an award-winning toy store, a public policy director for a large education association, a Governor-appointed executive director for a small Washington state agency, a policy analyst in the Washington State House of Representatives, and a high school English and history teacher. She also held corporate positions involving education technology and website development.
Courses
Employment Law
Customer Relationship Management
Principles of Management
Principles of Marketing
Principles of Leadership
Professional Development
Introduction to Business
Small Business Planning (Entrepreneurship)
Current Trends in Human Resources
Why Choose a Business Education at Pierce College?
Pierce College business courses are rigorous. We teach transferrable and technical skills designed to advance you in your career.
As a student you will learn highly-sought after 21st Century Skills: Critical Thinking, Communication, Collaboration, and Creativity.
Pierce College Business professors have decades of industry experience and advanced education.
Our program is cutting-edge and our advisory board is made up of leaders in the business industry.
We offer degrees and certificates that help employers have confidence that they are hiring the best.
Start at Pierce College and transfer to partner four-year universities and colleges.