Jan 22, 2016 8:09 pm
Image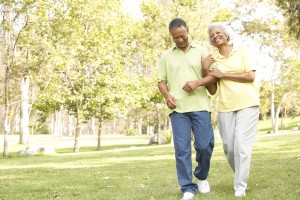 Thanks to Pierce College's Stay Active and Independent for Life (SAIL) course, students learn potentially life-saving skills centered around fall prevention strategies for older adults. Pierce College has teamed up with the Washington State Department of Health to provide SAIL training to health, fitness, nursing and senior care workers who wish to share these skills with their clients, patients and staff.
Through this online class, students learn to identify motor, sensory and cognitive systems as components of balance. Students are trained to become leaders of SAIL exercise sessions, helping older adults improve strength, balance and the ability to perform daily tasks.
The program is offered completely online through Pierce College. According to SAIL Professor Laurie Swan, Pierce College is the only community college in the nation hosting this type of online, evidence-based fall prevention course.
Healthcare professionals can receive continuing education credits from this course, which is also available to students as a four-credit academic course.
The material is broken down into 11 modules, which students can work through at their own pace.
"We have seen a huge demand for this type of course," Swan said. "One of the best things we can do to prevent falls is to encourage older adults to participate in this type of exercise program. This fitness class is created specifically for older adults who have developed health issues or chronic conditions."
Swan is a physical therapist with expertise in neurologic therapy, vestibular rehabilitation and fall prevention in the elderly. She has worked closely with the Department of Health and the State of Washington to disseminate a fall prevention program in the public health sector. She is also recognized as a certified expert for aging adults through the Geriatrics Section of the American Physical Therapy Association.