January 12, 2018 4:52 pm
In recognition of their high academic achievements, six Pierce College students were recently named to the 2018 All-Washington Academic Team. Phi Theta Kappa, the international honor society for two-year colleges, introduced the All-USA Academic Team to honor students for their scholastic achievement and community service efforts.
The students who comprise the All-Washington Academic Team reflect the diversity of the state, maintain high standards of excellence and contribute positively to the community.
Pierce College Fort Steilacoom has selected Christel Pie and Gabriella Smith. Pierce College Puyallup selected Brittany Hanchey, Jordan Harmon, Jodi Holloway and Alyssa Wilkins.
Students will be honored for their achievements during a ceremony on March 22 at South Puget Sound Community College.
Pierce College Fort Steilacoom
Christel Pie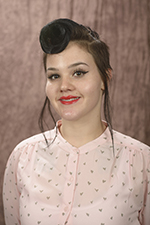 Christel Pie admits that in high school, she did not apply herself as much as she should have, and did not believe she had what it took to be a good student. It wasn't until she was responsible for putting herself through college that she was inspired to push herself to excel in her academics. Pie is passionate about helping youth understand the importance of health and wellness, and is pursuing a degree in Kinesiology. She also plans to continue her education and earn a bachelor's degree before pursuing a career in physical education.
Gabriella Smith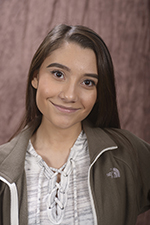 As a Running Start student, Gabriella Smith is on track to earn her high school diploma and Associate Degree simultaneously. The high expectations and rigorous courses in college have motivated Smith to stay on top of her studies and invest time and effort in her education. Smith is currently studying Visual, Fine and Performing Arts, and plans to continue her education and ultimately earn her Master's degree. She hopes to pursue a career creating music for film and media.
Pierce College Puyallup
Brittany Hanchey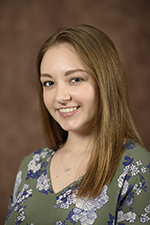 As a first-generation college student, Brittany Hanchey is proud of her decision to become the first in her family to receive a college degree. Hanchey is in the process of completing pre-requisites for medical school, where she plans to study and prepare for a career in forensic psychiatry. She volunteers at Good Samaritan Hospital on a weekly basis, where she has only confirmed her passion for the medical field.
Jordan Harmon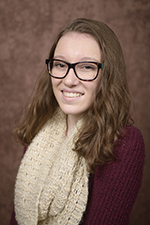 Jordan Harmon is currently earning her high school diploma and Associate Degree through the Running Start program, and plans to continue her education and ultimately earn her doctorate. Her ultimate goal is to open her own veterinary clinic, and develop a successful practice committed to curing and researching illnesses in animals. She currently volunteers in an animal shelter, where she has only confirmed her love and commitment to animals.
Jodi Holloway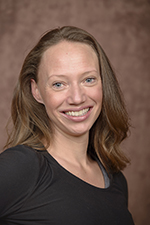 For the past 17 years, Jodi Holloway specialized in labor-intensive construction work, but was forced to change her career path following a back injury and subsequent surgery. Holloway is also a single mom to a one-year-old, and has made it her mission to change careers and provide a solid foundation for her son. She is studying construction management, and hopes to develop a successful career that builds on her past work experience.
Alyssa Wilkins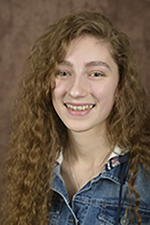 As an aspiring graphic designer, Alyssa Wilkins is using her time in college to challenge herself to succeed in spite of a demanding course load. She is motivated to continue her tradition of excellence as she enters the work force. Wilkins treats each classroom assignment as an opportunity to prepare herself for the demands of the business world.