Jun 22, 2022 11:15 am
Image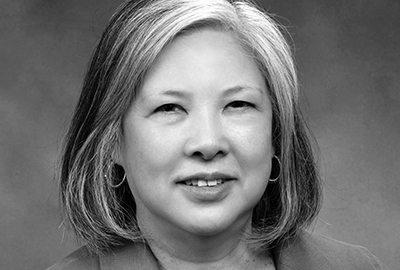 For only the third time in the college's more than 50-year history, Pierce College conferred an honorary associate of arts degree to State Board of Community & Technical College (SBCTC) Executive Director Jan Yoshiwara during this year's commencement ceremony on Friday, June 17.

Awarded by the Pierce College Board of Trustees, this degree is the highest form of recognition offered by Pierce College to people of exceptional distinction. The honorary degree is awarded to individuals who have made enduring, significant and noteworthy contributions to our community in one of the following areas:

· Educational service
· Humanitarian service
· Servant leadership
· Personal and professional accomplishments
· Entrepreneurial leadership

Jan, who will retire on July 31, has spent 44 years in the college system. She launched her career at Pierce College as the director of minority affairs and international education in 1978 and has served in multiple positions at SBCTC over the last 38 years.
Throughout her career, Jan has built an advocacy network with students, college leadership, business and labor organizations, and other groups to gain legislative support for our students and colleges to meet mission. As an Asian American woman who has overcome barriers and ascended to the top leadership position of our system, Jan knows the struggles of our students and has worked tirelessly to remove systemic barriers to advance equitable student success.