Celebrating 22 Years of Student Success!
---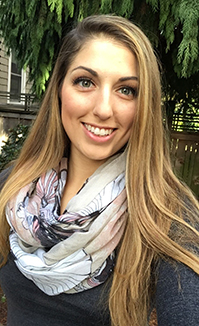 "Pierce Works is a support group that promotes self-worth, integrity, optimism and team building. I am so fortunate to have been in the class. I would like to thank everyone for their hard work and openness. Their stories will not be forgotten as I have learned valuable life lessons from the kind and generous students in our amazing class. Evelyn, you are quite an astounding teacher. With patience and grace you accept students of all backgrounds. These classes can be a challenge as you are encountering many of us at the darkest most uncertain times in our lives. Yet, you give us the opportunity to transform our adversity into courage and strength. For that I am grateful, and so so fortunate to have had you and all the students be my cheer squad as I begin a new chapter in my life.
- Becca
---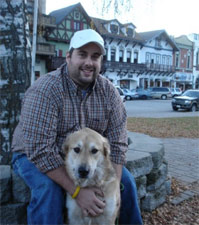 "Being unemployed brought out the worst in me. Enrolling in PierceWorks!, engaging in the class and soaking up as much as I could from the wonderful instructor and her dedicated staff brought out the best in me. After completing the program, I felt re-focused, refreshed and had an incredible new outlook on my situation which fueled my transition from unemployed, to student, to world changer! Enroll in PierceWorks! today!
- Dustin
---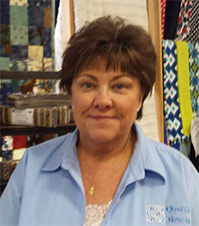 "I just want to tell you I still have the job at the "Quilt Barn." I work part time and I love my job. I am in such a better place after taking the PierceWorks class than I was before! I truly value the whole experience even the rough spots, because I came through it a better person. Thanks for everything!"
- Sharon
---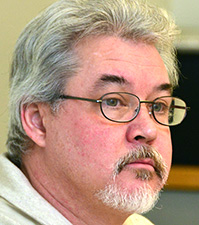 "Pierceworks! has turned out to be more than a resume writing/computer class. From the first day I was aware that I would be exploring and learning more about myself. Discovering my true strengths and abilities to help me achieve my goals. Along the way I made life-long friends. Pierceworks! is an amazing program well worth the commitment. Pierceworks! works!"
- George
---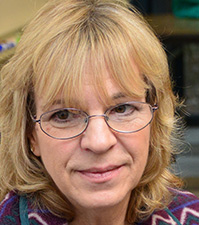 "A seven week course called Pierce Works, I didn't know this would be the biggest rediscovery of myself in my life. Each day the class would guide everyone through a process of discovery, fun interactions and hands on training. More than computer training and writing resumes', I have new friends and a positive outlook for the Future. Everyone should take this course."
- Dee
---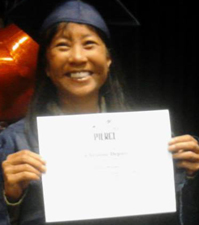 "Get on the waiting list for the PierceWorks! program at the Puyallup Pierce College Campus through WorkSource. It will change your life and helps open doors you never realized (or forgot) were there. It isn't just a worker re-training program; it is a beneficial 7 week unemployed worker program that helps people refocus on their career passion and aspirations for future success."
- Chris Deputy
---
"I use what I learned from you (almost 6 years ago) every day. Thank you Evelyn and PierceWorks!"
- Carol Rose
---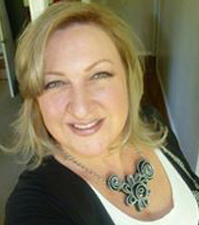 "I teach in China and I use some of Evelyn's techniques in my class room. They have been very helpful and fun to use with the students. More importantly I have built up my self-esteem from taking the course and really have found myself controlling my life circumstances."
- Paula Schwartz-Chalmers
---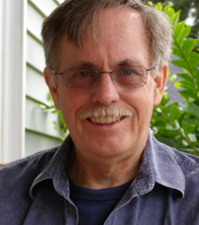 "There's not a day that goes by that I don't use the skills I learned in PierceWorks! My self-confidence increased, my job interviews increased, and my ability to cope with what life throws at me has increased. The future is not as fearful as it was before PierceWorks! Surprise of surprises I work for the program that meant so much to me! Don't hesitate sign up for PierceWorks! Right Now."
-Greg Kronlund
---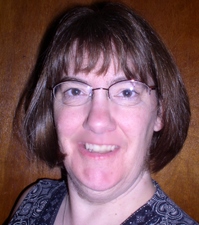 Try
PierceWorks!
One-stop shopping for current job search needs. Skills assessments, teamwork, networking, resumes, and interviewing!
Seven Weeks in a supportive environment with others, who like you, are learning to navigate the job search world.
With the Dependable Strengths process assess what you've done and quickly name your skills to define what you offer.
- Theresa Magladry, PierceWorks! 2013
---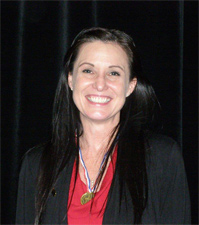 "I was at one of the lowest points of my life. Laid off from two jobs in less than 12 months. I'm a single mother with no college education and questioned whether PierceWorks! had anything to offer me. That was a little over 7 weeks ago, I enrolled in my first quarter of college and am pursing my lifelong dream. I am truly the most skilled and confident that I have ever been. This new found personal inspiration has come from the support, patience and enlightening perspectives of the PierceWorks! Team. I came out of the program with the skills necessary to be a valuable asset in the work force and a personal connection for support that has forever changed my life."
- Jo
---