Image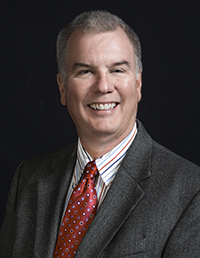 Assistant Professor of Applied Business
Email: slsmith@pierce.ctc.edu
Phone: 253-864-3121
LinkedIn: Steve Smith, MA, MBA    
Website: Pierce College Business Department
"Education is the most powerful weapon we can use to change the world."
—Nelson Mandela​
Education
MA in Leadership Studies, emphasis in Career Development
University of San Diego
School of Leadership and Education Sciences
MBA in Business Management
Xavier University
Williams College of Business
BBA in Insurance Studies
Eastern Kentucky University
EKU College of Business and Technology
BBA in Finance
University of Kentucky
Gatton College of Business and Economics
Experience
Steve has two decades of teaching experience engaging multi-generational and diverse socioeconomic student populations in Business Management and Organizational Leadership graduate/undergraduate degree programs. His business background includes various leadership and managerial roles as a small business owner, division manager for a national insurance organization, and HR specialist focused on leadership and employee development. Steve has also spent time as a career counselor for a business department and faculty advisor for the National Society of Leadership and Success organization.
Why Choose a Business Education at Pierce College?
Pierce College business courses teach transferable and technical skills designed to help you maximize your career potential.
Students learn skills highly sought after by hiring managers and business executives.
The background of our professors includes decades of industry experience and multiple levels of achievement in post-secondary education.
Our advisory board is made up of top executives and leaders from regional businesses throughout the Pacific Northwest.
There are multiple options to complete your education that will propel you directly into the workforce or allow you to transfer to higher levels of education.