Contact Your Club Team
Clubs and Organizations Senator: Jinya Jiang
Image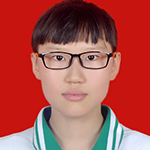 The Clubs and Organizations Senator is your representative on the Student Government. They report on the club system as a whole, advising the Student Government on the needs of clubs, their leaders and members. They can assist and advise you on a wide range of topics, from getting a club started, to finding new members, to requesting funding. They also want your feedback so that they can more accurately represent you to the Student Government, administration and departments across campus.
Student Engagement Specialist: Walter Lutsch
Image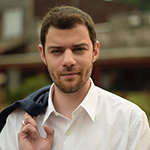 The Student Engagement Specialist is the professional staff member tasked with overseeing the club system at Pierce College. They handle the behind the scenes paperwork of contracts, payments and reservations that make club events and activities happen. They can also advise you on the more complicated or nuanced issues and questions about running a club; from travel to contracting speakers and large events. They also advise the Club Council, as well as advising those clubs that are part of the Independent Flight program.
Pierce College Webform
Want more information or have questions about Fort Steilacoom Student Life clubs?
Send us your question below.