Marketing Outreach and Design
Alicia Everson, Graphic Designer
Image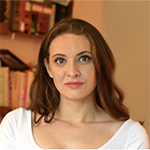 Hi there, Raiders! My name is Alicia Everson and my pronouns are she/her/hers. I am your Graphic Designer for Pierce College Puyallup's Office of Student Life. I studied Digital Design at Pierce and graduated with an AAS in June. ​I'd love to use my design degree to one day work as an illustrator for a publishing agency, designing book covers for children's books and/or authors in search of freelance designers.​ My favorite shows are What We Do in the Shadows, Harlots, Bruno, Desus & Mero, and Last Week Tonight w/ John Oliver. 99% Invisible is one of my favorite podcasts!
Alicia Everson, Marketing Coordinator
Image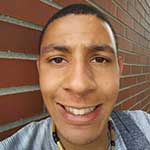 Hello there! My name is Giovanni Warren and I am your Marketing Coordinator for the Pierce College Puyallup Campus. I am really glad to be working with my colleagues' and my fellow students to promote the college and all the dreams that we hope to accomplish. We will all face many challenges this year but with your support we can be sure not only to succeed, but to thrive during these times.