Marketing Outreach and Design
Sierra Hardin
Image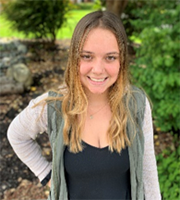 Marketing Coordinator
shardin@pierce.ctc.edu
Hello! My name is Sierra Hardin and I am a Marketing Coordinator this year. Right now, I am obtaining my associates of biology from Pierce. Next year I will transfer to a premed program, and from there hopefully become a pediatric doctor. My favorite ice cream flavor is cotton candy from Baskin Robbins because I think it taste amazing! My spirit animal would be a hummingbird because they symbolize joy and playfulness, as well as adaptability and independence; people often take them for granted but they are resilient!
Alicia Everson
Image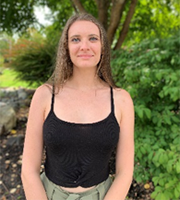 Graphic Designer
aeverson@pierce.ctc.edu
Hi, I'm Alicia and I am a Graphics Coordinator for Student Life. Currently, I am a part of the Digital Design program at Pierce College. By the end of Spring Quarter 2020 I will be graduating with an Associate in Arts (AA-DTA). One of my favorite places to get ice cream is Molly Moon's in Seattle. They make their waffle cones fresh daily and have some of the most delicious ice cream flavors I've ever tasted. My favorite flavor is simply chocolate. Molly Moon's Melted Chocolate ice cream it is made from melted chocolate bars. It is dense, extra fudgy, and the size of their ice cream cones makes my heart happy! My spirit animal would probably be a tiger. Tigers are solitary creatures; they are strong, independent, and nap often. I enjoy my solitude and love my sleep!
Connie Valencia
Image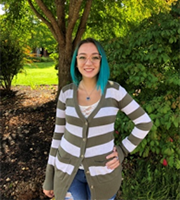 Graphic Designer
cvalencia@pierce.ctc.edu
My name is Constanza Valencia and I'll be a Graphic Designer this year. I am an international student from Chile, and I am here studying an associate degree in Biology Science and plan to transfer to Washington State University to be an Exotic Animals Veterinarian. I love animals and nature; my dream job would be to work on a Wildlife Conservation Program. I also enjoy singing and drawing; it's the best way I found to express myself. My favorite ice cream flavor is chocolate. I've always loved it since I'm a kid. I just think it's a perfect flavor! My spirit animal is the tiger because it's my Chinese horoscope animal and I also consider myself adventurous and a leader, and I truly believe that you can achieve anything you want if you put enough effort into it.