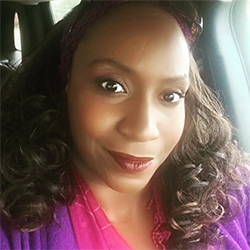 Adjunct Professor
Business and Social Science
Site: Fort Steilacoom
Office Location: FS/CAS361A
Phone: 253-912-2399 ext. 5165
Staff Email Address: tpyne@pierce.ctc.edu
"A dream written down with a date becomes a goal. A goal broken down into steps becomes a plan. A plan backed by action makes your dreams reality." (Anonymous)
Background and Experience
Good Day! My name is Tammie Pyne. I would like to give you a bit of my background. After attending the University of West Florida in Pensacola, Florida, I enlisted in the United States Air Force. During my 20-year enlistment, I served in Kuwait, Iraq and Afghanistan in operational, management and leadership positions. Also, in my military career time, I was able to complete four degrees in business and management, as well as complete an executive level management certification. Fortunately, during my military tenure, I also was able to instruct and teach leadership and management courses, to include John C. Maxwell's 360 Degrees of Leadership.
During my time working in government, my professional emphasis was in human resource management, training and development. After my military career, I worked as a Pierce College academic (curriculum) advisor and then transitioned as a Business and Management professor.
I am currently a small business owner of an online ecommerce store: Visionz Design.
Education
Liberty University
Master of Business Administration
Lynchburg, VA
Business Management – Human Resources Emphasis
Graduated Cum Laude
University of Maryland
University College, Alephia Campus
Business of Science, Business and Management
Psychology Minor
Adelphi, MD
University of Maryland
University College, Alephia Campus
Associate of Science, Management
Adelphi, MD
Community College of the Air Force
Associate of Science
Aviation Resource Management
Air University
Montgomery, AL
Air University
Professional Management Certification
Montgomery, AL
Courses
Current Trends in Human Resource Management

Employment Law

Principles of Management

Principles of Marketing

Human Resource Management

Principles of Leadership

Professional Development

Customer Relationship Management

Introduction to Business

Business Information Technology Seminar – (Business Information Technology Department)

Office Procedures – (Business Information Technology Department)
Why Choose a Business Education at Pierce College?
Pierce College business courses are rigorous. We teach transferrable and technical skills designed to advance you in your career.
As a student, you will learn highly-sought after 21st Century Skills: Critical Thinking, Communication, Collaboration, and Creativity.
Pierce College Business professors have decades of industry experience and advanced education.
Our program is cutting-edge, and our advisory board is made up of leaders in the business industry.
We offer degrees and certificates that help employers have confidence that they are hiring the best.
Start at Pierce College and transfer to partner four-year universities and colleges.