Image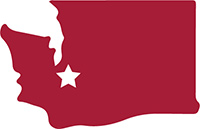 Did you know that Pierce College is the largest college in Pierce County, WA? Pierce College Fort Steilacoom, Pierce College Puyallup, Pierce College at JBLM and Pierce College at Bethel Schools are located in Pierce County, about 30 miles south of Seattle. Apply today for convenient, affordable classes in Lakewood, Puyallup or 100% online. Your application is free and can be submitted at any time!
How to Apply
Applying to Pierce College
You may apply for admission to Pierce College if you meet any one of these criteria:
You are 18 years of age or older
Your high school class has graduated
You are a high school graduate or you have earned a GED
You've qualified for admission through Running Start or a similar program
Applying for admissions to Pierce College is as simple as completing an online admission form.
The admissions application is valid for one year.  If you applied for admissions more than one year ago and never attended, please reapply. 
New students must apply.
Returning students (those who have not attended Pierce for four or more consecutive quarters) must apply.
The application types available on the Online Admissions application are:
Academic if you are seeking a transfer degree
Professional Technical if you plan to get a degree or certificate in a prof/tech field such as nursing, accounting, business administration
Baccalaureate if you are seeking a Bachelor's degree that is offered at this college
Non-Award Seeking if you do not intend to get a degree or certificate
Transitional Studies if your coursework will be at the pre-college level, such as High School Diploma/Equivalency, English as a Second Language, or basic reading/writing/math skills
For Running Start students, please choose "Academic" in the online admissions application and then select the Running Start option.
For the following student types, please choose "Transitional Studies" in the online admissions application:
No admissions application is required for Continuing Education.
Pierce College District does not discriminate on the basis of race, color, creed, religion, national origin, sex, sexual orientation, age, gender, marital status, disability, or status as a disabled or Vietnam-era veteran.
Former Students and Applicants with Name Changes
If you have not attended for four or more quarters, you must reapply to Pierce College in order to continue working towards a degree or certificate, or to apply for financial aid. Please submit your admissions application online.
Returning students will also need to see an advisor after reapplying. Contact advising@pierce.ctc.edu to set up your appointment.
If you have attended (or applied to) Pierce College before under a different name, please apply under your previous name. This will ensure your admissions form is processed as quickly as possible. Once you have been notified of your acceptance to Pierce College, submit a Personal Data Changes Form (on the Pierce College Forms web page) to have your records reflect your current name.
When to Apply
Submit your admissions application at any time. Pierce College continuously accepts admissions applications.
Next Steps
Once your admissions application is processed, you will receive an emailed acceptance letter with additional information.
Request more information about Pierce College and our programs