Student Technology Assistance Team (STAT)
I Need Tech Help, STAT!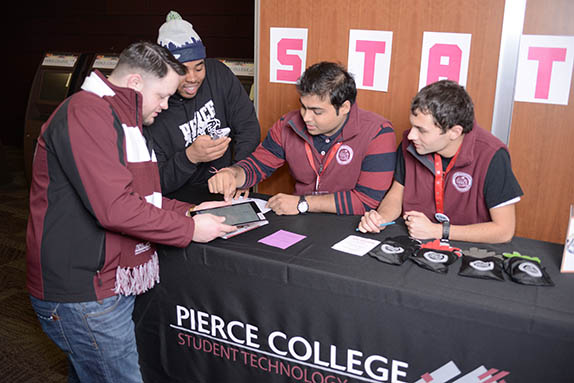 The Student Technology Assistance Team (STAT) is here for you. Team members are available to help students with questions about wi-fi, Canvas, email and basic operations. A STAT member is always in Room 272 in the College Center building in Puyallup, and Room 301 in the Olympic building on the Fort Steilacoom campus. Drop by during college hours to find a STAT team member.
STAT stations inside the libraries at both campuses are active all quarter. STAT stations near Welcome Centers and Student Life offices are open for the first three weeks of every quarter. You can also find a STAT member in the Open Computer Labs on both campuses during open hours.