2016 Distinguished Alumni Honorees
Pierce College has selected four accomplished alumni to honor during the 2016 Distinguished Alumni celebration. Nominees are selected based on their achievements in academics, business, community or humanitarian support, or personal triumph over adversity. This year's honorees provide inspirational examples of the impact Pierce College has on students as well as the community.
Amy Eveskcige
Superintendent, Chief Leschi Schools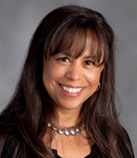 As the first Puyallup Tribal member to take the reins of Chief Leschi Schools as superintendent, Amy Eveskcige hopes to draw on her past struggles to help her students realize their potential. Eveskcige did not grow up with a strong connection to her native roots, but gradually reconnected with her Puyallup tribal community as time went on. As she grew closer to the tribe, she found the encouragement she needed to go back to school. She earned her associate degree from Pierce College, and went on to earn a bachelor's from University of Puget Sound, and doctorate in Educational Leadership from Washington State University.
Yotsaphon Sangnil
Head of Investment Strategy and Financial Research for UOB Kay Hian Stock Exchange of Thailand
Image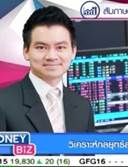 As an international student from Thailand, Yotsaphon attended Pierce College for almost two years as he completed his high school diploma and Associate of Arts and Sciences simultaneously in 2005. He earned a 3.99 GPA in a language that was not native to him, and was accepted into the prestigious New York University Stern School of Business. Upon graduating, he was immediately hired on Wall Street as an equity analyst for North American Industrials Group. Today, he serves as the head of investment strategy and financial research for the Thailand Stock Exchange. 
Melody Williams
Owner of Melody Williams Allstate Insurance and co-owner of Silver Label Construction LLC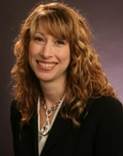 Melody Williams worked three jobs while attending Pierce College, without receiving any financial aid or scholarships. Upon graduating with her associate degree from Pierce, she continued with her education to earn a bachelor's degree from University of Washington Tacoma. She has enjoyed a long career in banking and insurance, and also lent her expertise to the Pierce College Foundation, where she serves as a board member. Her ties to Pierce College do not end there. She also regularly mentors Business Information Technology students at the college, and also serves on the program's advisory committee.
Rosanna Sharpe
Executive Director of Northwest African American Museum

In 2013, Rosanna Sharpe became executive director of the Northwest African American Museum, which was only six years old at the time. Her past experiences included positions with Seattle's Experience Music Project, the Tacoma Art Museum and the Museum of Glass. She received her associate degree from Pierce College, and bachelor of fine arts degrees at Long Island University and Syracuse University.