Michele L. Johnson, Ph.D.
Image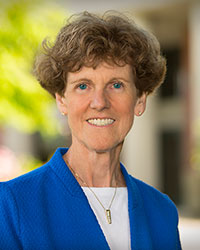 Chancellor, Pierce College
Michele L. Johnson, Ph.D., has served as Chancellor and CEO of Pierce College since 2005. She began her career at Pierce College in 1977 as an adjunct professor, then became a full-time professor in 1978, teaching criminal justice and sociology at what was then Fort Steilacoom Community College. 
For many years, Dr. Johnson also coached women's softball and basketball at the college and was twice named Northwest Athletic Conference Coach of the Year.
She was appointed president of Pierce College Fort Steilacoom in 1999 when the Puyallup campus became a formal college.
A first-generation college student, Dr. Johnson holds B.S. and M.A. degrees in Police Science and Administration from Washington State University. She earned her Ph.D. in Educational Policy and Management from the University of Oregon and attended the Institute for Educational Management at Harvard University.
Under Dr. Johnson's leadership, Pierce College has garnered national awards for improving student graduation rates, fostering equity, diversity, and inclusion, and serving veterans. In 2016, Dr. Johnson received the Association of Community Colleges Trustees CEO of the Year Award for the Pacific Region.
Dr. Johnson is active in the community. She currently serves on the boards of the Tacoma-Pierce County Chamber of Commerce, the Greater Metro Parks Foundation, the Gottfried and Mary Fuchs Foundation, and Lakewood's Promise, an organization dedicated to improving opportunities for Lakewood area youth. She is also a member of Tacoma Rotary 8.
Matthew A. Campbell, Ed.D.
Image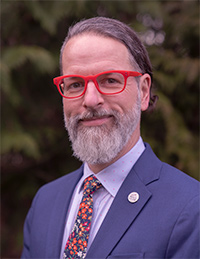 Interim President, Pierce College Puyallup
Matthew A. Campbell has served as Interim President of Pierce College Puyallup since February, 2022. Previously, he served as Vice President of Learning and Student Success at Puyallup for the past eight and a half years where he led many efforts to advance equitable student access, persistence, and successful completion/transition  .
Campbell has served on a number of commissions and committees at the state and national level, and completed the Aspen Presidential Fellowship for Community College Excellence in 2020. While he has served a variety of institutions, from professional schools to research universities, community colleges are where he finds his deepest sense of purpose.
Campbell holds a Doctorate in Educational Leadership and Policy Studies from Temple University, a Master's in Educational Leadership and Policy Studies from University of Washington, and a Bachelor's in Political Science from University of Delaware.
While Campbell was a first-generation college student, he acknowledges the privilege he has had in a higher education system designed for people who look and identify as he does. He is committed to disrupting these historical structures in order to advance racial equity and social justice. 
Julie A. White, Ph.D.
Image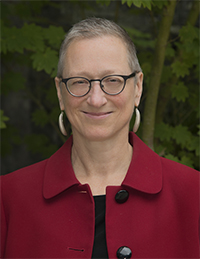 President, Pierce College Fort Steilacoom
Julie A. White, Ph.D., president of Pierce College Fort Steilacoom, leads the staff and faculty of the Fort Steilacoom campus, serving more than 6,000 students annually.
Prior to joining Pierce College in July 2019, Dr. White served as senior vice president of student engagement and learning support at Onondaga Community College in Syracuse, New York. She has also served at a variety of institutions, including community colleges, liberal arts colleges and research universities, with roles in student services, academic administration, research administration, health education and women's services.
Dr. White earned a Doctor of Philosophy in Educational Leadership from the University of Rochester, a Master in Education in Counseling from Xavier University, and a Bachelor of Science in Education in English Literature from Miami University.
A first-generation college student, Dr. White looks forward to helping Pierce College continue its work in helping all students be successful.