2019–2020 Student Activities Board Team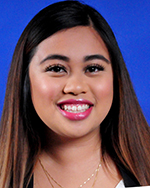 Kaela Belen
Issues and Awareness Coordinator
Email: KBelen@pierce.ctc.edu
Hi! I'm Kaela Belen, this year's issues and awareness coordinator. I am currently studying elementary education. I love to travel to where I can learn and celebrate different cultures. My mission is to help make students feel a sense of belonging here at Pierce College. Feel free to come and chat with me in the Student Life office.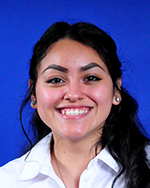 Yajahira Parham
Special Events Coordinator
Email: YParham@pierce.ctc.edu
This is Yajahira's second year in Student Life. Her first year, she was the entertainment and rec coordinator and this year she is the coordinator for special events. Student Life has Impacted Yajahira's life professionally, artistically, and socially. Yajahira enjoys putting all of her time into making her events unique. Outside of work, she spends her time with school and watching Grey's Anatomy. Yajahira plans to make her last year at Student Life the best one yet!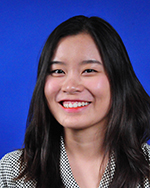 Tracy Vo
Outreach Coordinator
Email: Lvo@pierce.ctc.edu
Hi everyone! I am Tracy Vo. My goal is to have a bachelor's degree in marketing management. So having every opportunity to work on campus, especially as an outreach coordinator, is valuable for me. During my time at Pierce, I will work hard to improve myself to become more responsible, productive and energetic through experiences while working with my great team! I enjoy helping people both mentally and physically. Plus, I truly want to have as many humanity services as possible to improve the environment. Last, but not least, I love traveling and food— so I work hard, travel hard and then am broke; and then work hard again as that is my purpose of life.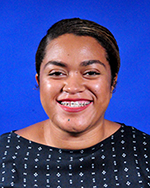 Taimane Rice
Entertainment and Recreation Coordinator
Email: TRice@pierce.ctc.edu
Taimane is a graphic design student. She loves turtles and her big aiga (family). She hopes to use design to build on her love of other art forms and be a "Jackie" of all trades when it comes to design and art. This is Taimane's second college she has attended, but feels that she has found a great home here at Pierce College Fort Steilacoom. She hopes to create an exciting and encouraging environment for all Pierce students. Drop by Student Life, say hi and share some awesome ideas for future events with your entertainment and recreation coordinator.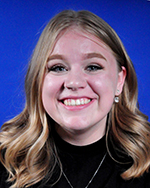 Kaitie Ferencik
Promotions Coordinator
Email: KFerencik@pierce.ctc.edu
Kaitie is from sunny Surprise, Ariz. and is nearing the end of her degree in digital
design at Pierce College Fort Steilacoom. When she's not designing promo work for Activities Board or class projects, she enjoys reading, painting and traveling around the state to rodeos with her husband and their horse, Cisco. Kaitie plans to transfer to a four-year college and further her studies in the field or in design.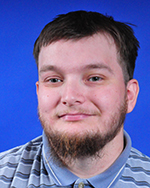 Dennis Johnson
Communications Coordinator
Email: DJohnson@pierce.ctc.edu
Dennis is in his third year at Pierce College and is studying digital design. When finished, he plans on transferring to the Evergreen State College where he plans on getting a bachelor's degree in media arts. Dennis is committed to making sure students get the help they need. He has been working on updating the new CWIS monitors across campus. When not on campus, he likes to work on his internship for the design program, work on Adobe Photoshop and Illustrator. Dennis also is on social media all the time managing Student Life's social media pages. If you see Dennis in the hall, say hi! 
Get Involved
Our team creates fun and social events for all Pierce College Fort Steilacoom students, as well as some welcome to the whole community. Some events include things like issues and awareness, special events, entertainment, recreational activities, and even family events!