2019–2020 Student Activities Board Team
Image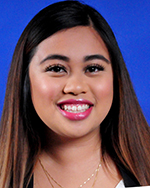 Kaela Belen
Issues and Awareness Coordinator
Email: KBelen@pierce.ctc.edu
Hi! I'm Kaela Belen, this year's issues and awareness coordinator. I am currently studying elementary education. I love to travel to where I can learn and celebrate different cultures. My mission is to help make students feel a sense of belonging here at Pierce College. Feel free to come and chat with me in the Student Life office. 
Image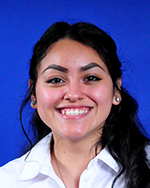 Yajahira Parham
Special Events Coordinator
Email: YParham@pierce.ctc.edu
This is Yajahira's second year in Student Life. Her first year, she was the entertainment and rec coordinator and this year she is the coordinator for special events. Student Life has Impacted Yajahira's life professionally, artistically, and socially. Yajahira enjoys putting all of her time into making her events unique. Outside of work, she spends her time with school and watching Grey's Anatomy. Yajahira plans to make her last year at Student Life the best one yet! 
Get Involved
Our team creates fun and social events for all Pierce College Fort Steilacoom students, as well as some welcome to the whole community. Some events include things like issues and awareness, special events, entertainment, recreational activities, and even family events!