2020–2021 Student Activities Board Team
Dennis Johnson
Communications Coordinator
Image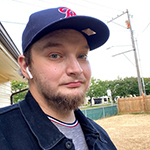 Hi everyone. I am Dennis and I am in my second year as communications coordinator at the Fort Steilacoom Student Life Office. I am in my last year at Pierce College where I am studying Digital Design. I am typically helping with designs for our events and manage the Fort Steilacoom Student Life social media sites. My pronouns are HE/HIM. Some things I like are listening to music and being on Instagram.
Mark Garcia
Entertainment and Recreations Coordinator
Image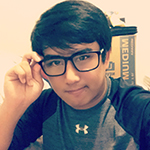 I'm Mark Garcia (He/Him). I'm your entertainment and recreations coordinator! I'm a Filipino American and I'm studying for Computer Science. My favorite shows and movies include The Good Place, Doctor Who, and every Marvel/DC movie!
Sergey Potafiy
Promotions Coordinator
Image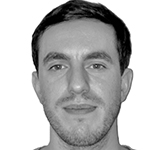 I am a second-year graphic design student and a promotions coordinator on the Activities Board. I was born in Moldova — a little-known former Soviet republic in Eastern Europe. I fluently speak two languages: Russian and English. In my free time, I enjoy drawing, browsing the web, and chatting about politics. YouTube and Twitter are my favorite go-to media sources for news and entertainment.
Kitty Li
Outreach Coordinator
Image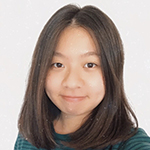 Hi everyone. My name is Yuen Li (she/her/hers). Feel free to call me Kitty. I am the outreach coordinator of the Activities Board. I am studying Psychology and I come from Hong Kong. My favorite show is Lucifer on Netflix.
Jasmyn Gallegos
Issues and Awareness Coordinator
Image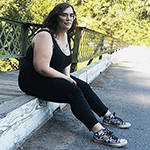 Hola! My name is Jasmyn Gallegos, and my pronouns are she/her/hers. I am excited to be your issues and awareness coordinator. I am working on my first degree and hope to continue to the bachelor's program at Pierce College for Applied Business. My husband and I left Arizona to move to Washington with our young son about two years ago. Whenever I feel homesick, I go hiking in this beautiful state and I bounce right back. My favorite movie changes regularly, but I am always down for a Lord of the Rings or Harry Potter marathon.
Get Involved
Our team creates fun and social events for all Pierce College Fort Steilacoom students, as well as some welcome to the whole community. Some events include things like issues and awareness, special events, entertainment, recreational activities, and even family events!