EDI CARES is happy to offer summer programming for all middle school and high school students in Pierce County. Summer programs are a great way to meet new friends, improve your skills, and explore new interests. All of our summer opportunities will take place at the Pierce College Fort Steilacoom campus so students will have the opportunity to experience life on a college campus, and meet college mentors and staff.
We're committed to offering excellent summer engagement opportunities focused on topics ranging from music and dance, creative writing college and career preparation, leadership development, STEM (Science, Technology, Engineering and Math), and social issues, ranging from racism, health, environmental, and educational inequality.  If you are looking for enriching and engaging opportunities for Summer 2022, check out our summer programs and apply today.
Summer program registration is now closed for 2022.
2022 EDI CARES Youth Summer Programs
EDI CARES summer programs are free to all students who live or reside in Pierce County. All meals are provided to camp participants. We are able to accommodate most dietary restrictions. Bus tokens will be provided to students who need transportation. All programs take place at the Fort Steilacoom campus in Lakewood.
Image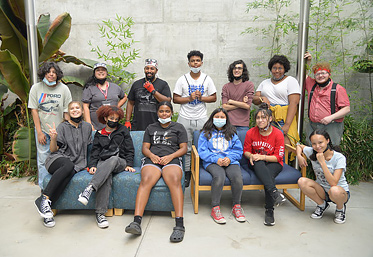 Image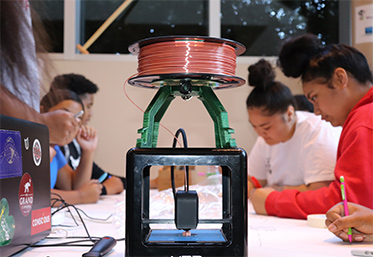 One Day Camps
LINK (Legacy of Indigenous & Native Knowledge)
Image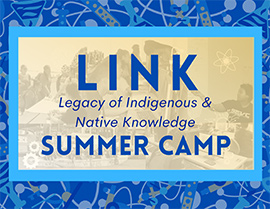 Date: July 14, 2022
Time: 10 a.m. - 3 p.m.
Open to all Pierce County students in grades 9 - 12.
Join our one-day full-experience Legacy of Indigenous and Native Knowledge (LINK) program to engage in learning about the ancestral language of the first people of the Tacoma area. Through our partnership with the Puyallup Tribal Language Program, students will join in song and dance, language activities, traditional storytelling, and playing bone games. This is an experience that will provide a high level of student participation. This opportunity aims to deepen the connection between students and the lands that they live on.
J. Baldwin Drummers
Image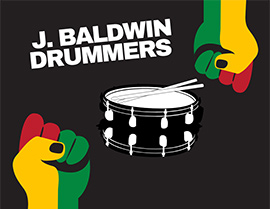 Date: July 18, 2022
Time: 10 a.m. - 3 p.m.
Open to all Pierce County students in grades 9 - 12.
This one day camp experience is for history and music lovers. This day long camp will provide students with the opportunity to learn about African music specifically from Nigeria, Benin and Togo and African American history that covers rebellions that were inspired by drumming. This camp will also provide dance lessons and drumming facilitation. Come, learn and be inspired by African history and music!
Imagine YOUniversity
Image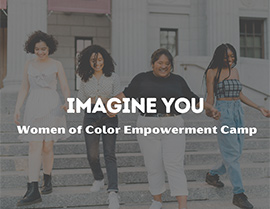 Date: July 25, 2022
Time: 10 a.m. - 3 p.m.
Open to all Pierce County students in grades 9 - 12.
This one-day camp experience will focus on uplifting, affirming, and validating the experiences of women of color high school students. We will have an opportunity to build community, and connect via interactive games, activities, healing circles, discussions, workshops, and dance. Young women of color will learn about post-secondary opportunities, college and career readiness, explore complexities of womanhood, and walk away empowered to be become future leaders in their own communities. We will deepen our connections and prepare to step into our highest and greatest potential.
Future Griots: The Art of Storytelling
Image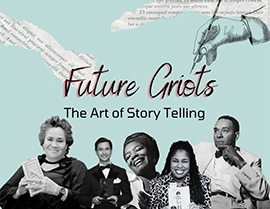 Date: July 26, 2022
Time: 10 a.m. - 3 p.m.
Open to all Pierce County students in grades 9 - 12.
Originating in West Africa, the term Griot refers to someone who keeps the oral tradition alive through poetry, music, and the art of storytelling. Join Professor Estrada on a journey to discovering your inner griot. We will explore poets like Audre Lorde and Langston Hughes, writers like Toni Morrison and James Baldwin, artists like Kendrick Lamar and Gil Scott Heron, but our biggest exploration is to find the griot within us all. We will write, we will laugh, we will act, and we may even cry. Whatever we do, we will do it together. All are welcome to discover the art of storytelling. I welcome you to find your inner griot.
Legacy Coders
Image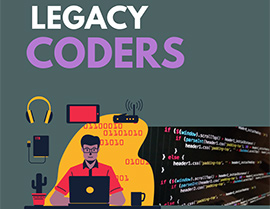 Date: August 4 and August 9, 2022
Time: 10 a.m. - 3 p.m.
Open to all Pierce County students in grades 6 - 8.
Join us for a one-day, hands-on learning experience focused on developing fundamental coding skills. Students will learn about computer science principles and logic-based problem solving. The interactive program will challenge students to write their own algorithm and convert those ideas into code. Throughout the session, we will explore the various ways computer science is applied to everyday life, why it is so important today, and the different learning pathways that exist for anyone who is interested in pursuing computer science opportunities!
This class will be taught in the Python programming language.
Image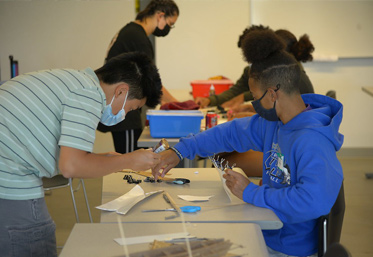 Image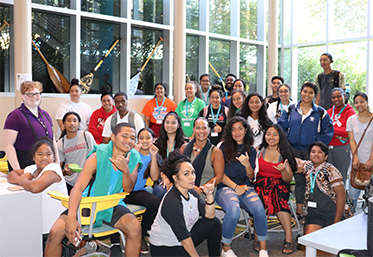 One - Three Week Camps
Vaka Summer Camp - Five Day Camp
Image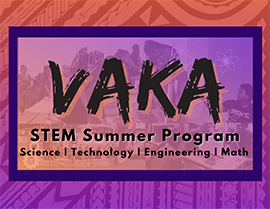 Date: July 18 - 22, 2022
Time: 9 a.m. - 2 p.m. daily
Open to all Pierce County students grades 9 - 12.
Vaka - meaning boat or canoe in Polynesian
Join us for our week-long Vaka Summer Camp where we take a Pacific Islander centered approach toward exploring indigenous knowledge systems in STEM and cultural arts.  Build community among your peers as you engage in a variety of sessions that explore environmental justice, arts and identity, and college preparation.  This summer, we are committed to keeping the learning flowing and the knowledge growing!
(FULL) TREES Summer Program - Three Week Camp
Transforming Racial Equity into Emerging Scholars
Image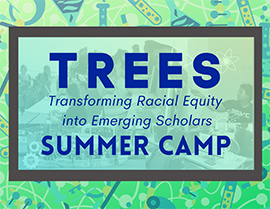 Week 1 Dates: July 25 - 28, 2022
Week 2 Dates: August 1 - 4, 2022
Week 3 Dates: August 8 - 11
Time: 9 a.m. - 3 p.m. daily
Open to all Pierce County students grades 9 - 12.
This three-week experience will focus on exploring themes of combating racism and environmental injustice, using technology to solve real-world problems, and building skills for lifelong learning and success. Students will have the opportunity to use the Pierce College Science labs, while discovering the cultural importance of salmon in the Pacific Northwest and investigating solutions for complex urban issues. We will explore local waterways to challenge our assumptions of the region's history and economics while participating in the creation of social change on a local level.
If you are interested in learning how you can grow as a student, meet like-minded local peers and engage your community to make a positive impact in the world, apply today!
---
Safety Protocols
Our summer programs are scheduled to be in person for Summer 2022. We are committed to ensuring the health and safety of all our camp participants, so we have instituted the following protocols:
All spaces will be sanitized frequently throughout the day and all participants will be given their own camp materials.
We highly encourage all camp participants to get vaccinated and get a negative COVID test prior to starting their camp experience.
The only individuals permitted inside campus buildings are camp participants and camp staff. Parents and/or guardians and anyone not enrolled in our summer programs are prohibited from entering any and all campus buildings.
Any students who show COVID-19 symptoms will be immediately quarantined and ask to leave the camp premises; they will not be able to return to the camp until they show proof of a negative COVID test.
Should you have any questions about camp protocols or any of our summer programs, please email EDI CARES at edi@pierce.ctc.edu.