Tune in to Pierce College
Welcome to the home of PierceCast, the official Pierce College podcast. Every couple weeks, you'll find new episodes featuring voices from around the college. We hope you will join us as we shine a spotlight on the people who are working every day to help the college pursue its mission: to create quality educational opportunities for a diverse community of learners to thrive in an evolving world. With most of us still working and learning remotely, we hope this podcast provides another way for you to feel connected with all the awesome work being done across the college community.
Never Miss an Episode
PierceCast is available on Stitcher, Apple Podcasts, Spotify and more. Search for "PierceCast" in your favorite app or visit PierceCast on Red Circle and select Listen On... to get connected.  
Episodes
Image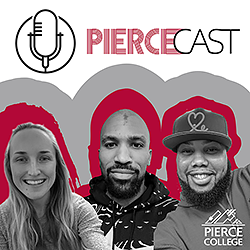 Episode 16: Hunger Awareness Month with Emily Feleen and Gavin Reeber
Hosts Niki and Tony are joined by Emily Feleen, Service Learning Manager, and Gavin Reeber, work study student, to talk about some of the amazing things they are promoting for Hunger Awareness Month. Listen in as they discuss resources including the Nourish Mobile Food Truck and the Food and Hygiene Pantry. For more information, you can reach out to Emily at EFeleen@pierce.ctc.edu and Gavin at GReeber9064@smail.pcd.edu.
Music by Ranard Washington.
Feedback
Have a brilliant idea for a story? Be sure to reach out to us with your feedback at piercecast@pierce.ctc.edu.
Hosts
Image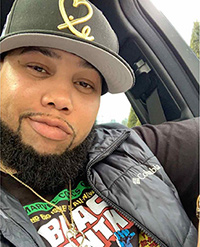 Joey Adams
When Joey isn't busy helping Pierce College students, faculty and staff with their perplexing computer issues as an IT Specialist, he enjoys listening to music, spending time with his sons, as well as watching (and playing!) basketball and football. A big kid at heart, he also still loves playing video games. He's excited to create a genuine connection with PierceCast listeners and looks forward to exploring different perspectives and viewpoints—as well as shared ideas— related to current news and events.
Image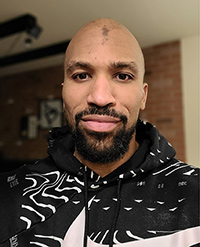 Tony Grace
Tony loves being creative in his role as Student Success Manager for the office of eLearning at Pierce College. He's also an active dad of two who enjoys the creativity of band practice with his kids. In his spare time, he has a penchant for riding motorcycles. He looks forward to highlighting, and having candid conversations with, a diverse range of individuals on air — compelling listeners to find out more on their own or even contribute their own voice— in the hopes of bringing the college community closer together after listening.