Image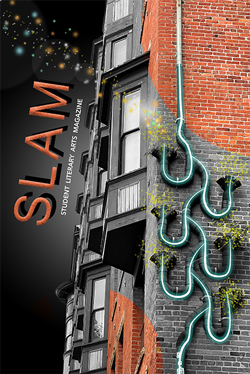 SLAM, Pierce College Student Literary and Arts Magazine, is an annual publication devoted to showcasing student fiction, non-fiction, poetry, drama, artwork, photography and multimedia, as well as digital art and literature.
SLAM enjoys a robust press run of 1,000 and is free to public and available at our Fort Steilacoom and Puyallup campuses. 
Submissions are accepted September 1 through March 1 of each year and reviewed by our editorial board consisting of faculty, students, and staff.
SLAM is released annually in May with a launch party, which includes readings, student performances, speaker series, and, of course, food and music!
SLAM recruits Pierce College Digital Design and New Media and English students as a part of its design and editorial team. If you are interested in applying to these paid internships, please contact Dr. Niloo Sarabi, SLAM coordinator at Netemadsarabi@pierce.ctc.edu.