May 07, 2018 4:02 pm
Image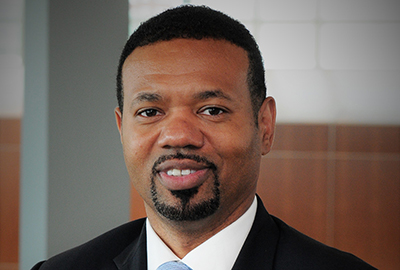 Pierce College Chancellor and CEO Michele L. Johnson, Ph.D., announced on Mon., May 7 that Darrell L. Cain, Ph.D., will be the next president of Pierce College Puyallup. This ends a five-month search process conducted by a 14-member committee of faculty, classified staff, administrators, students and community members.
Cain most recently served as vice chancellor for student affairs at Ivy Tech Community College in Indianapolis. He has also served as vice president for academic affairs at Eastfield College in Dallas, and was dean for academic affairs at Atlanta Technical College. Cain has also taught part-time throughout his career, currently in the graduate school at University of Maryland University Center (UMUC) and has presented and authored numerous articles.
"I look forward to joining the Pierce College family and being part of the Puyallup community," Cain said. "Pierce College plays an integral role in the community, and I look forward to building and collaborating with all stakeholders. The students, faculty and staff made my decision easy, because they showed authentic pride in their college, and articulated a vested interest in the success of students."
A first-generation college student, Cain attended Pasadena City College (a community college) and earned a bachelor's degree from Indiana University Bloomington, and a master's degree from Ball State University. He earned his Ph.D. in education leadership and policy studies from Virginia Tech University.
"Dr. Cain will add his passion about student success to the hard work already taking place at Pierce College," Johnson said. "His extensive and well-rounded experience and talent will add a new perspective to our leadership team, and his personal story serves as a powerful reminder of the transformative value of community college education and the work that we do."
Cain will join the college on or before August 1.