Jan 20, 2015 8:39 pm
Image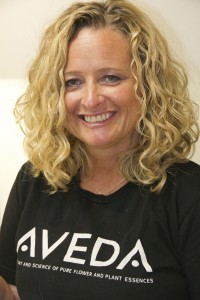 Growing up, Nikki Jackola learned the value of hard work from her parents, but the idea of going to college was never part of the conversation. For a time, her unflinching hard work paid off as she created a highly successful career for herself handling workers compensation claims.
But when forced to make a decision on the job that would compromise her own personal values, she cut ties with her employer. During her hunt to find a new job, she quickly found that experience and hard work does not always make up for a college degree.
"Within only 10 days of being unemployed, I had two amazing job offers," Jackola said. "When I was asked for my college transcripts, I told them about all the on-the-job experience I had. But it just didn't matter since I did not have a degree."
She was forced to file for unemployment for the first time in her life, but soon learned about the PierceWorks career transition program. It wasn't long after enrolling in the program that PierceWorks Program Manager Evelyn Brooks encouraged her to become a college student and complete her degree.
Jackola pursued her associate degree after completing the PierceWorks program, and credits her experiences at Pierce College for the success she has enjoyed since achieving her degree.
After she graduated, Jackola and her mother went into business together and opened the country's first family owned and operated Aveda store inside Puyallup's South Hill Mall. "The greatest gift since opening this store is our ability to build relationships with our customers," she said. "That is the fun part of this job."
The store has developed a loyal following of customers, and Jackola's hard work was recently recognized by the Puyallup Sumner Chamber of Commerce when the organization nominated her for the Entrepreneur of the Year and Small Business of the Year awards. The winners will be named during the organization's annual Rising Star Awards breakfast on Jan. 22.
"What makes me feel really good about this accomplishment is knowing that all the decisions I've made in my life have led me to Pierce College, and brought me to this point," she said. "The instructors lifted me up and gave me confidence and support when I needed it most."