2017 Distinguished Alumni Honorees
Pierce College has selected two accomplished alumni to honor during the 2017 Distinguished Alumni celebration. Nominees are selected based on their achievements in academics, business, community or humanitarian support, or personal triumph over adversity. This year's honorees provide inspirational examples of the impact Pierce College has on students as well as the community.
Terry Jones
South Sound President of US Bank
Image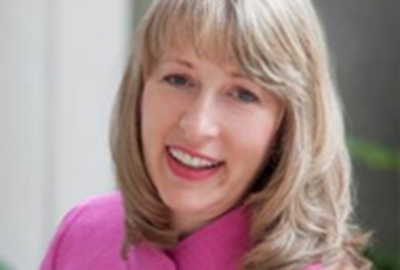 Terry Jones chose to attend Pierce College for a reason that many do: she and her family were hoping to save money on a bachelor's degree by attending a community college for the first two years. Although she could have attended several different community colleges, she chose Pierce in 1975 because the college was so young and vibrant.
"There was something really interesting and exciting about going to a college that was only 10 years old at the time," Jones said.
She only attended private schools previously, and Pierce College – then called Fort Steilacoom Community College – provided her with her first public school experience. The diversity of the college community provided an especially memorable and enriching experience.
"It was a very different experience coming to a public school in a secular setting," she said. "At Pierce, there was diversity of thought and diversity of opinion, and it was a very interesting and maturing experience for me on so many levels. We had some very eye-opening conversations that I never had in school before."
When Jones was in high school and considering different career paths, she had a teacher suggest she may want to avoid careers that require strong math skills. She had struggled in the past in math and, when she enrolled at Pierce College, she planned to pursue a career in fashion merchandising as a result.
After learning more about careers in fashion merchandising, she discovered this career path may not be the right fit. And after enrolling in an introduction to business class and learning about stocks and bonds, she immediately engaged in the material. "I remembered being so fascinated by the way the stock market world worked, and I wanted to learn more," she said. "The professor told me, 'Terry, fashion merchandising is not where you belong. You need to go to school and earn your business degree.'"
This conversation changed the course of her college career, and she quickly began to plan her courses around earning an associate degree that would allow her to transfer to a business administration bachelor's degree program.
She ultimately transferred to Washington State University with the help of her counselor at Pierce College. She earned her business degree from WSU, and upon graduation moved to Seattle. Although her ultimate plan was to pursue a career in the stock market, she chose to learn the world of banking first.
"I was drawn to the stocks and bonds market because I believed it was the heartbeat of the economy," Jones said. "But what I discovered in my career in banking is that I'm closer to the heartbeat of the economy now than I ever would have been as a stock broker."
Jones currently serves as the South Sound President of US Bank, and continues to grow operations throughout the region. She calls the position challenging, but very rewarding. "I have the opportunity to see business people in a variety of industries every day, and learn about the challenges they face keeping people employed and their businesses moving forward," she said. "They need access to capital in order to grow and we're there to help them as much as we can. It's been an incredibly fulfilling career."
Jones is especially honored to serve as one of Pierce College's Distinguished Alumni during this special 50th anniversary year. "When you think about how many students have had their possibilities realized thanks to Pierce College, it's a very remarkable thing," she said. "I'm very overwhelmed and incredibly honored to be considered a Distinguished Alumni."
---
George Thomas
Director of Transportation Audits for the U.S. General Services Administration (GSA)
Image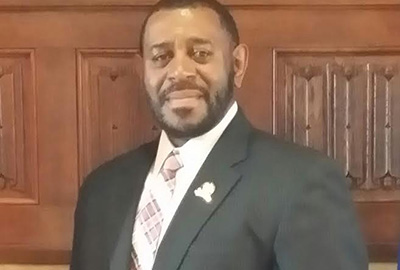 As a member of the military working full time while raising a family, George Thomas did not have a lot of free time to pursue his education back in 1979. Based at Fort Lewis, he knew that earning a college degree was a goal he needed to achieve to advance in his career.
He began researching colleges that had a presence on Fort Lewis' education center, with the goal to find an affordable college with flexible schedules, small class sizes and dedicated professors.
Pierce College (then called Fort Steilacoom Community College) stood out to Thomas because it was local and catered to the needs of the military community. "The professors were accessible, and we had access to any of the resources available to students on the main campuses," he said.
As the first in his family to attend college, it was important to Thomas that he performed well in his classes. "I truly believe that the foundation for success is built in the first two years of college," he said. "Many of the universities on base had larger classes. But Pierce College offered me the flexibility to take evening classes that were conducive to my schedule, and helped to set the groundwork for me to transfer and earn my four-year degree."
Thanks to his experience at Pierce College, Thomas felt more than prepared to transfer and pursue his bachelor's degree. "My experience at Pierce College was instrumental in helping me formulate my worldview," he said. "The classes were challenging and it was a very rewarding experience."
Thomas earned his associate degree in 1981, and transferred to Saint Martin's University, which also maintained a presence on the military base. Upon graduating with his bachelor's degree, he pursued educational opportunities within the military. He held a number of positions in the military, spending time in Germany, Korea and various locations throughout the United States.
Thomas retired from the military in 1999, and accepted a position with the U.S. General Services Administration (GSA). Today, he serves as the director of transportation audits with the GSA. In this role, he helps promote efficiency and transparency within the government. The department audits all transportation-related invoices to ensure the government received the services it paid for without being overcharged. Each year, the department saves taxpayers between $13 and $16 million worth of overcharges.
Thomas believes his time at Pierce led him to where he is today. "The foundation I received at Pierce College set me up for success in life," he said. "From a professional standpoint, it shaped me into the person I am today, and I firmly believe I wouldn't be where I am today without Pierce College."