Join the next generation of emergency management and policy leaders focused on improving disaster response and outcomes. Choose from a certificate program or an associate's degree enabling you to transfer to a four-year college.
Homeland Security Emergency Management (HSEM) Pathway
The Homeland Security Emergency Management (HSEM) Associate degree and certificate program are designed to prepare the next generation of emergency management and policy leaders with the knowledge and skills they need to improve outcomes in disasters of all types. The Homeland Security Emergency Management online degree program at Pierce College trains adults to oversee emergency planning and training programs, coordinate disaster response and recovery efforts, and navigate the administrative and technical demands of disaster and emergency management efforts. To better understand the role of an Emergency Manager, view this short video: The Essential Emergency Manager.
Pierce's training is applicable to all emergency services fields, businesses, and industries, and prepares students to work in any hazard emergency environment—natural or technological. Careful consideration is also given to help students understand related socioeconomic and cultural diversity issues, preparing them to succeed in all situations and environments.
Register Today
Homeland Security Emergency Management (HSEM) degree program is an online program taught by professionals in the field and available to students nationally and internationally to develop a vital new career or enhance your current profession. To enroll in the HSEM degree program, contact John Pennington, Director of HSEM Programs at 253-912-2399 ext. 5093. He will then set up an appointment to review your academic and prior learning assessment records.
Here are some helpful resources when searching for a job in Homeland Security-Emergency Management.
Contacts
Cindy Bassage
Program Coordinator
253-912-3675
John Pennington
HSEM
253-912-3647
Enrollment is open throughout the year. Start in the fall, winter, spring, or summer quarters. Special funding assistance may be available for unemployed workers or low-wage working parents.
PierceConnect
Get more information about Pierce College and our programs.
Homeland Security at Pierce College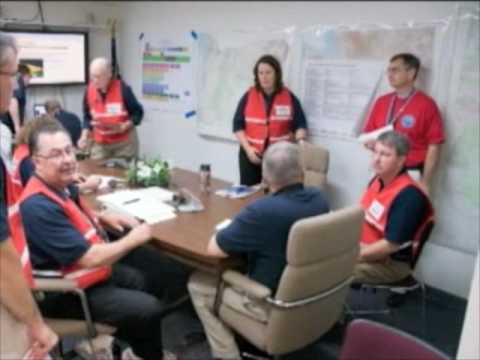 Students must have a GED or high school diploma, and are advised to take a skills assessment test through the Pierce College testing center.
A certificate in Homeland Security Emergency Management generally takes one year (26 credits) to complete, but may be completed in as few as 6 months. An associate's degree typically takes about two years (98 credits).
On the job training is critical to giving Pierce students the insight and information they need to succeed once their education is complete. The Homeland Security Emergency Management program includes five credits of work-based experience for students completing the associate's degree option.
The Federal Department of Labor identifies homeland security as a high-demand field, one that requires a large number of trained professionals across a number of industry sectors. The Bureau of Labor Statistics predicts a 22 percent increase in emergency management specialist positions in the next year.