Cluster Hires of Tenure-track Faculty to Support Black and Brown Students
Pierce College District is student-centered and mission-driven to ensure that all our students thrive and reach their fullest potential. As an institution committed to antiracism, we are action-oriented and intentional in dismantling every systemic barrier that prevents Black and Brown student excellence and liberation. 
As Pierce College deepens its commitment to racial equity, it is of the highest priority that we focus our tenure and permanent status-track faculty hiring process to seek faculty with the expertise to lead our institution in serving Black and Brown students. This cluster hire is an opportunity for the college community to continue to act upon our values but more importantly for the empowering of our students' self-efficacy, for cultivating sense of belonging, and for the diversity of our entire student body, especially Black and Brown students, being reflected in a position of power in the classroom. We are fortunate that the Washington state legislature recognizes this through SB 5194 in its efforts to address student areas of inequities with the funding of additional faculty positions.
We are excited to invite you to bring your lived experiences and authentic selves to contribute to discourse and action in supporting Black and Brown students.
Image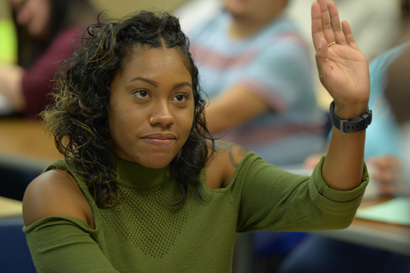 Image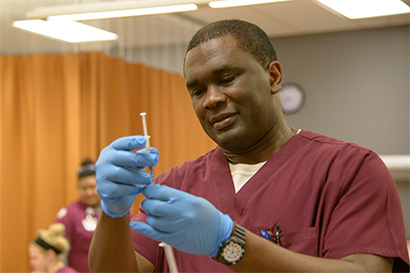 Candidates
In order to be considered, we desire candidates who have two or more of the following characteristics:
Has experience or has demonstrated commitment to teaching, mentoring and/or engaging in services for Black and Brown students 
Has demonstrated knowledge of barriers for Black and Brown students and experience in addressing disproportionate impact at an institution
Has experience in or has demonstrated commitment in facilitating Black and Brown students' navigating a higher education institution 
Has experience or has demonstrated commitment to integrating elements of culturally relevant and inclusive pedagogy
Positions
Pierce College has reserved the following tenure and permanent status-track faculty positions to be a part of this cluster hire. Application instructions can be found within each job posting.
Coming Soon
Assistant Professor of English
Assistant Professor of Computer Information Systems (CIS)/Computer Network Engineering (CNE)
Assistant Professor of Accounting
Assistant Professor of Psychology
Assistant Professor of College Success
Assistant Professor of Chemistry
We acknowledge the work done by San Diego State University in implementing the cluster hire approach. They have served as a model for our work.