Activities Board
Vanessa Garcia, Student Engagement Coordinator
Image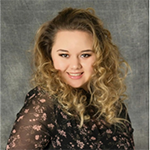 My name is Vanessa Garcia. My pronouns are she/her/hers/herself. I work at the Office of Student Life as a Student Engagement Coordinator. I feel passionate about planning events that can impact people in a helpful way. My educational goal is to obtain my AA then continue my education in communications. I come from a mixed-race family where I grew up with lots of gatherings and events. Being the pop culture fan that I am, I have many favorite movies, but my all-time favorite is Twilight!
Mykenzie Hirata, Student Engagement Coordinator
Image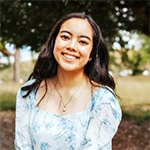 Hello! I'm Mykenzie Hirata (she/her) and I work as the Student Engagement Coordinator at the Office of Student Life! I am currently studying Engineering, with the goal to transfer and further my education in Biomedical at a four-year university. I am Asian-American, being half Japanese and half Cambodian with a hint of Canadian in me. My favorite movie of all time is Meet the Robinsons and TV show is Gilmore Girls!
Advisors
Dina Ketterling, Administrative Assistant ll for the Office of Student Life | dketterling@pierce.ctc.edu