Student Government
Zakariah Swanson, ASPCP President
Image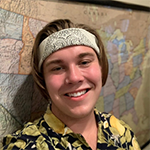 Hello! My name is Zakariah Swanson and I'll be your ASPCP President for the 2020–2021 school year! I'm currently attending Pierce to earn my BA in business management and a certificate of fashion merchandising. I love being a part of the LGBT community and am passionate about politics, hoping to one day create positive change!​
Kate Allred, Student Advocacy
Image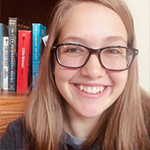 My name is Kate Allred and my pronouns are she/her. I am the Student Advocacy Senator. I plan to get my Associate of Arts at Pierce College and then transfer to the University of Washington to major in Communications. My hobbies include yoga, piano, reading, biking, painting, and baking.
Meeting Schedule
Student Council will resume in Fall 2021.
Advisors
Dina Ketterling, Administrative Assistant II for the Office of Student Life | dketterling@pierce.ctc.edu